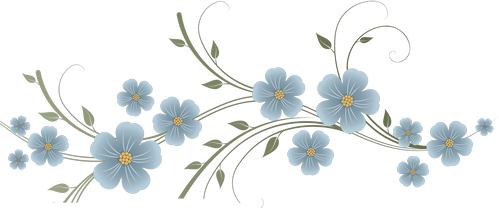 I publish a newsletter each month that can be viewed in its entirety at http://earthspirittarot.com/webnews.htm
Below is just a snippet of May's newsletter. If you subscribe or go to my website you will have access to the astrology section, monthly raffle and a variety of other goodies!
Blessed May Day and Beltaine everyone! It looks like Spring is finally peeping out from under Mother Nature's skirts once more!  We had a few fits and starts, gorgeous weather for a few days and then a plunge into chilliness just in time for out May bank Holiday weekend.  May looks to be an interesting month with Mercury entering its shadow on the 3rd before going retrograde in its home sign of Gemini mid-month.  And Venus gets some nurturing energy from Cancer to work with for most of the month too. We have Cinco De Mayo celebrations and Memorial Day, and this month the US celebrates Mother's Day, so Happy Mother's Day to you all!
The Monthly Specials for May include my special Beltain reading along with several spring themed readings: "The Spring Cleaning" and "Spring Flower" tarot readings. I've also put a few Faeries Oracle readings on special offer….spring is not spring without our fine Faery folk after all.  So be sure to stop by and have a look at the May specials!
Over in the Reiki/Energy Work section you can find Reiki and energy work to help give you a bit of a boost. You can find Reiki sessions, Chakra Healing and Attunements, Violet Flame healing, and the Avalon Crown of Success healing. Reiki is great for flushing out the old energies that may be lingering both in our own energetic bodies and the environment around us.If Astrology is your cup of tea be sure to stop by my  Astrology section where you can order some insightful Natal charts, Compatibility reports and Transit reports to see what will be affecting you in the months ahead.  Each persons Birth Chart can show how the positions of the planets and stars at the exact time of their birth can influence their life. Learn how each planetary position has determined your physical, personal, psychic and spiritual characteristics! These charts are a great gift for birthdays or just as a special way to treat someone to a bit of astrological insight.
Come and check out my Blog (which I promise if getting revamped this year!!) at http://earthspirittarot.com/wp/ I hope to be writing on a variety of topics from Tarot to general spirituality topics from this month. But for now you can catch my weekly Astrology updates there.
You can follow me on Facebook and keep up with the latest planetary transits: www.facebook.com/pages/Earth-Spirit-Tarot/202568966439 
And don't forget to check out the Tarot Oracle Club:http://earthspirittarot.com/tosub.htm For a membership fee you get a free one card reading each month, discounts to in-depth readings, a free Natal Report package, one free in-depth reading for every one you buy, and access to a private Facebook group for members.
And now to announce the April 2015 raffle winners:
L. Lesniak-Smith  and  K. Mitchell 
Congratulations to you both! I'll be sending you two an email to tell you how to claim your prize shortly! For those who haven't entered the raffle yet, each month I select 2 random people from entries submitted to win a reading of your choice worth up to £15.00 from any area of my site. For more details, and to enter May's raffle, stop by and visit the Raffle Entry page! Good luck!